Hours
Monday - Friday 8:00am- 2:00pm
By Appointment Only

---
Location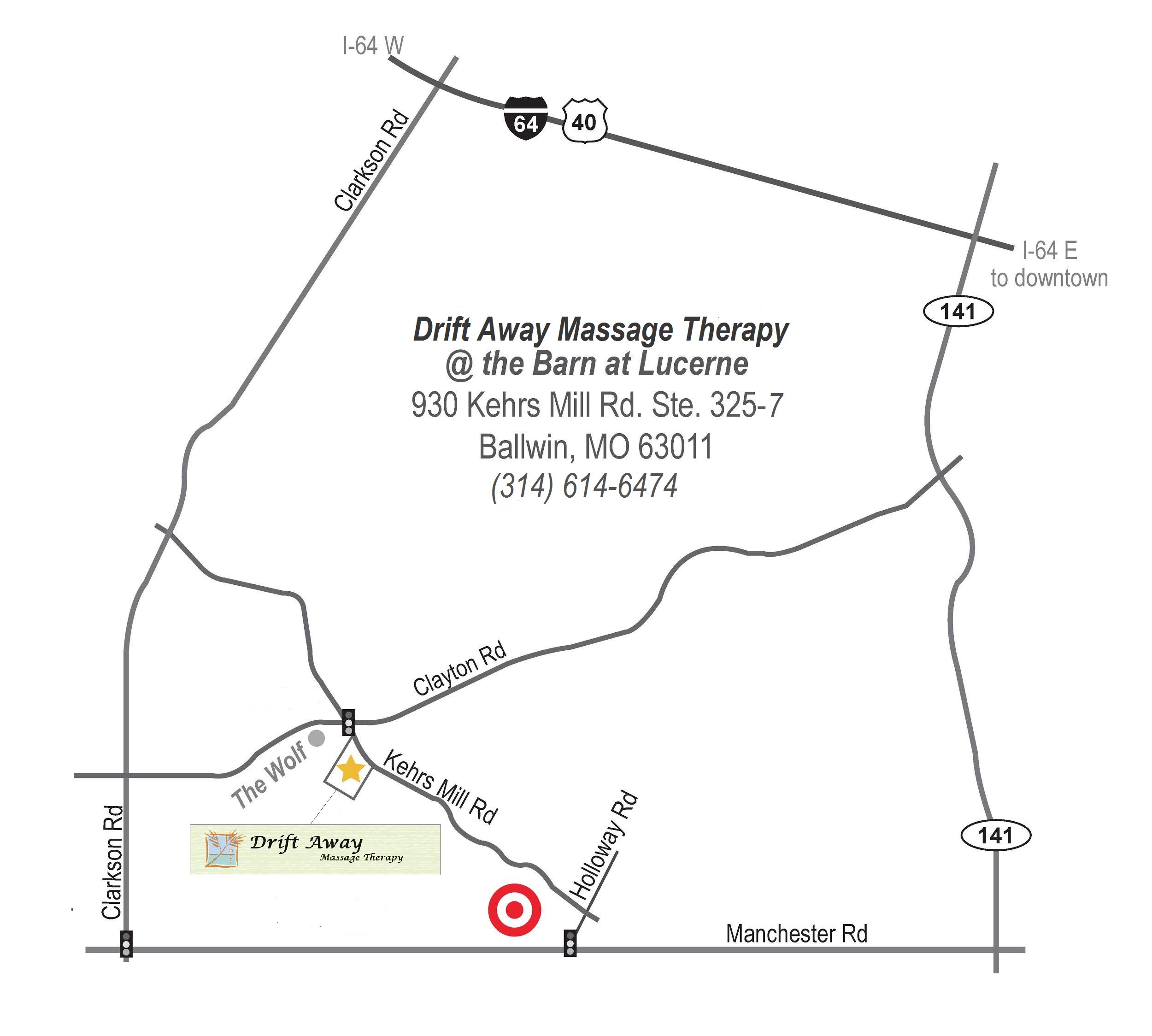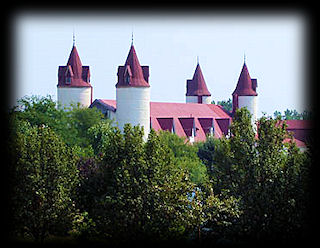 My office is tucked away in an old historic dairy barn in Ballwin and these directions and video will help you navigate.
If you are using a GPS, please be sure and place the correct ZIP CODE of 63011. Some GPS are taking people to a different location on Kehrs Mill Road about 15 min away.
After you have parked in the Barn at Lucerne parking lot off of Kehrs Mill Road, you will see a large barn with 4 castle-like turrets and Sky Bar. You will enter to the right of Sky Bar where you see the "floating stone statue."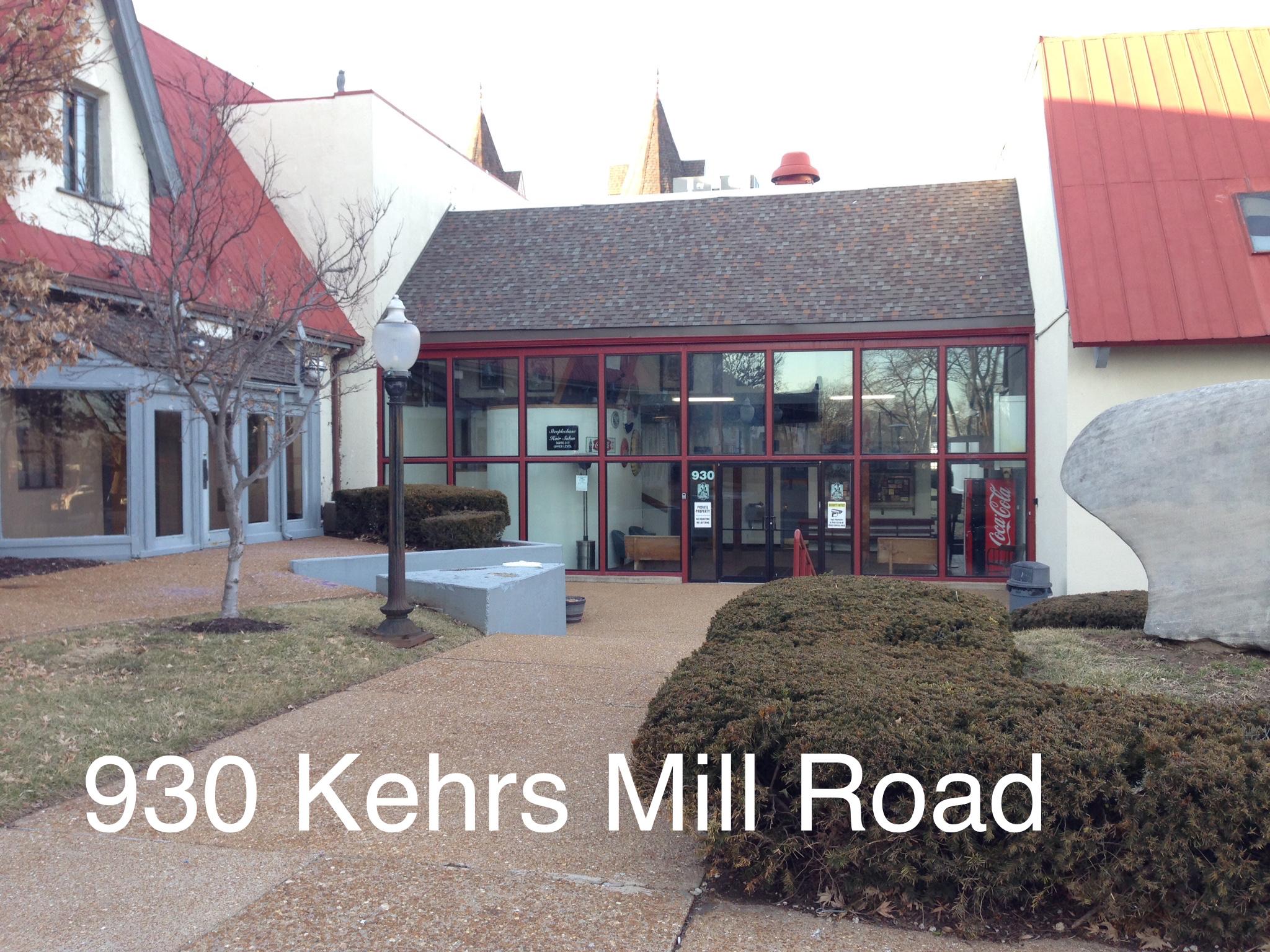 Go down the stone steps and into the double glass doors with the address 930 on the window. Once inside, go up the stairs to the second floor (elevator available). At the top of the stairs turn to your right and walk down the hall toward the "Executive Suites." You will see Drift Away Massage Therapy at the very end on the left.
Here is a YouTube video my sister created explaining how to get to this location. It is for her chiropractic business, Enlighten, but my office is just catty corner from hers in the same building!
---
Cancellation Policy
I understand that unanticipated events happen occasionally in everyone's life. In my desire to be effective and fair to all clients, the following policies are honored:

24 hour advance notice is required when cancelling an appointment. This allows the opportunity for someone else to schedule an appointment. If you are unable to give me 24 hours advance notice you will be charged the full amount of your appointment. This amount must be paid prior to your next scheduled appointment.

No-shows
Anyone who either forgets or consciously chooses to forgo their appointment for whatever reason will be considered a "no-show." They will be charged for their "missed" appointment.

Late Arrivals
If you arrive late, your session may be shortened in order to accommodate others whose appointments follow yours. Depending upon how late you arrive, I will then determine if there is enough time remaining to start a treatment. Regardless of the length of the treatment actually given, you will be responsible for the "full" session. Out of respect and consideration to me and other customers, please plan accordingly and be on time.

I look forward to serving you!